CLEAN, DISINFECT & PROTECT
THE BRITEN CLEANING METHOD PROVIDES
THE PEACE OF MIND YOU DESERVE.
BriTen Janitorial provides professional cleaning, disinfection and viral remediation services that neutralizes illness-causing pathogens in your commercial property. We partner with all clients to ensure not just a clean facility but a disinfected and verified environment to promote employee and customer health.
BriTen Janitorial is the premiere choice for a post-construction cleaning service in the CSRA and beyond. Post-construction cleaning is the process of removing dust, debris, residue and other substances that are left behind after a construction project.
BriTen Janitorial is your headache-free contractor ready to clean your post-construction property.
BriTen Janitorial is utilized by many contractors for both rough and final cleaning. At BriTen Janitorial we use specific methodology to make sure every construction issue is properly addressed, we take pride in telling the architect and owner with full confidence that they will be more than satisfied with our post-construction cleaning work.
New construction and remodeling projects produce a lot of dust, which creates a mess in a facility. Our trained technicians at BriTen Janitorial provide the deep cleaning your project needs after construction. They are trained to look for and remove dust, debris and other substances that are left after construction.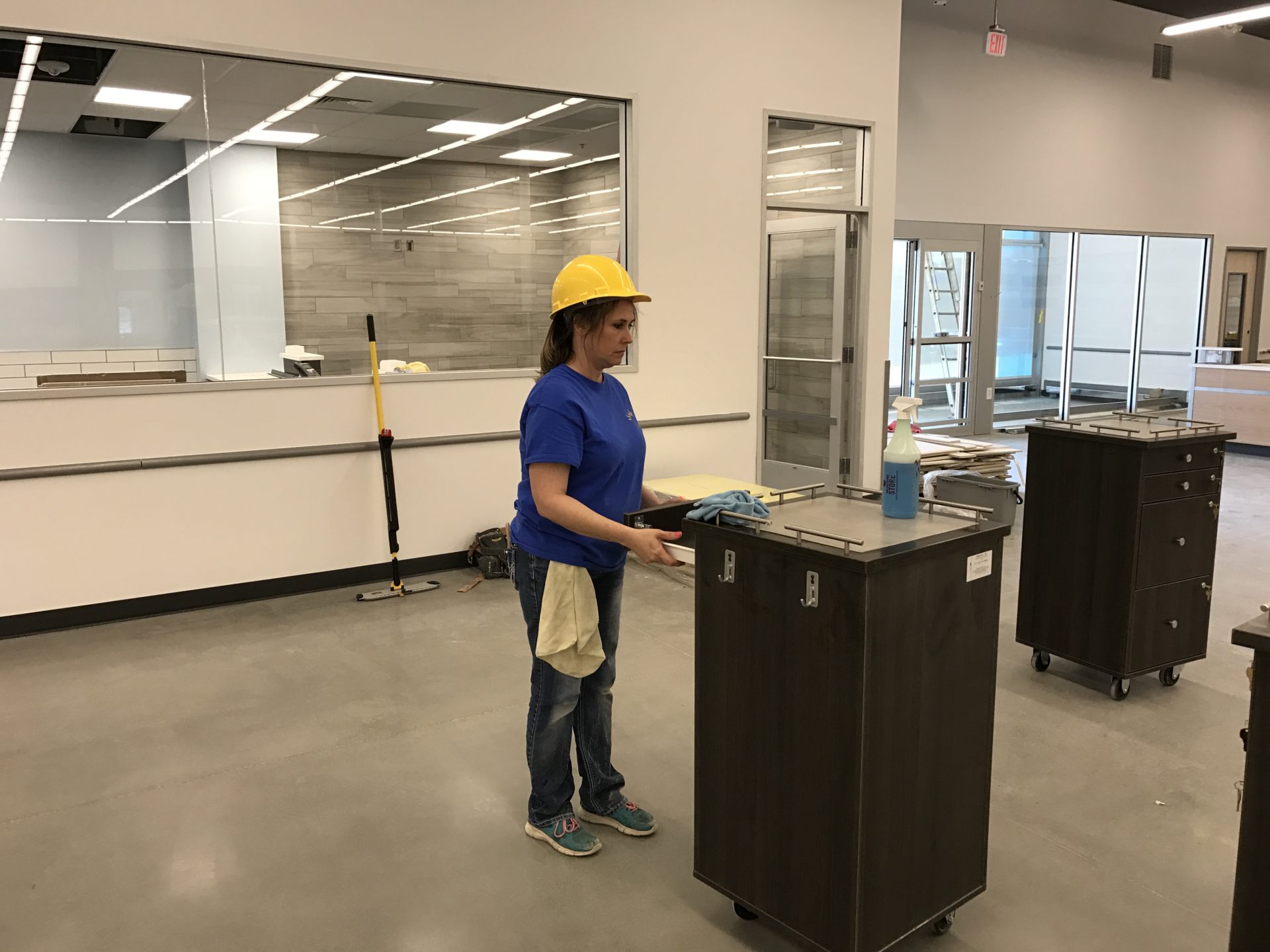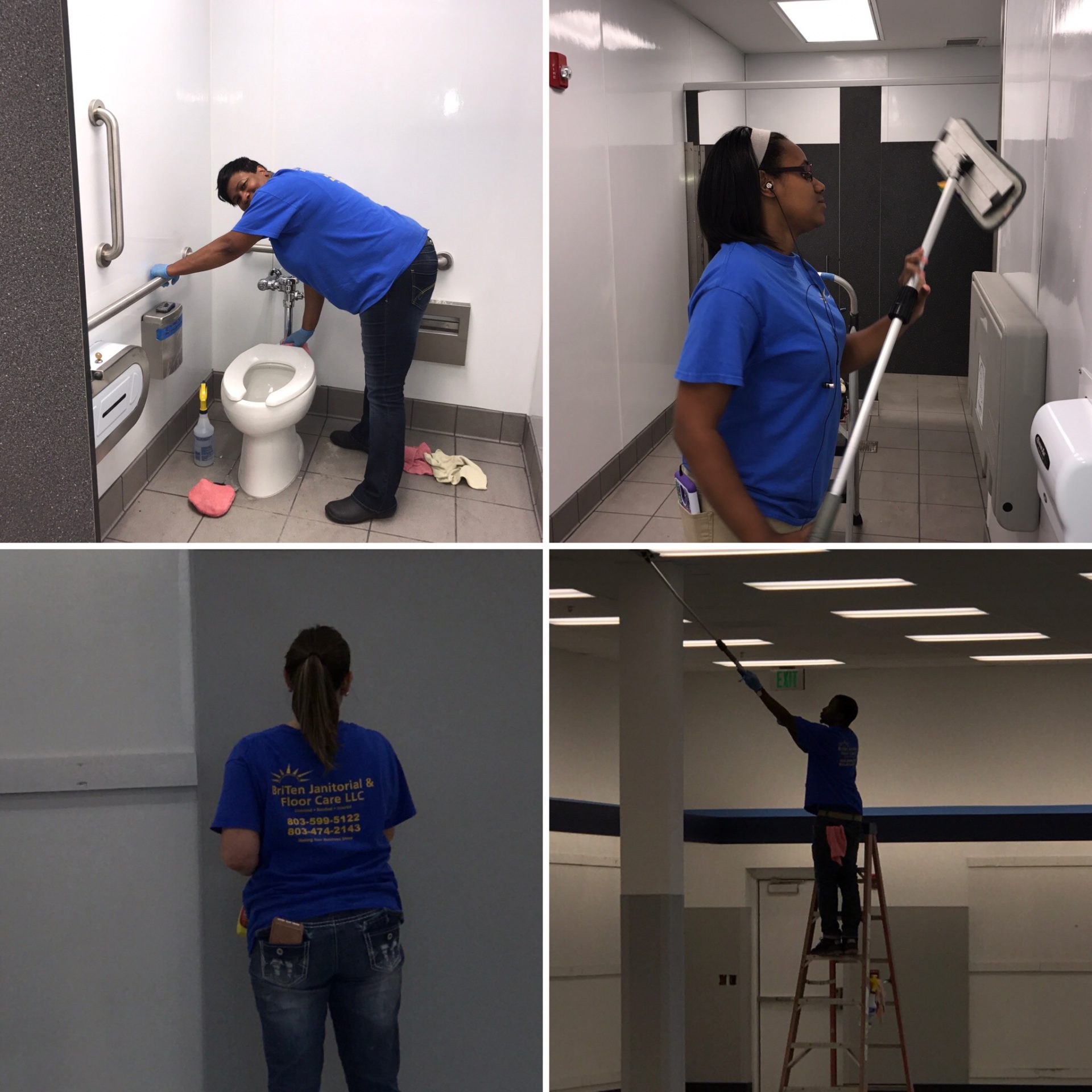 What's the difference between rough cleaning and final cleaning?
Rough cleaning is usually the first cleanup that is needed to prepare a site for the initial architect and fire marshal walk through post-construction. During this clean the majority of the trash, dust, dirt, mud and adhesive are removed from all surfaces including walls and floors.
Final cleaning is the last step before presenting the post-construction cleaning project to the owner of the facility. This includes top to bottom cleaning in this BriTen Cleaning Method order:
Ceiling fixtures (lights & vents)
Walls and wall fixtures
Cabinets and countertops
Patient or office equipment
Doors
Baseboards
Floors
Terminal cleaning is usually included if a construction project is for a medical facility where patient health is a concern. Risk to patients vary depending on underlying health concerns and locations of construction activities, such as intensive care units, dialysis, operating and  emergency rooms.
BriTen Janitorial takes pride in being the "franchise alternative" when it comes to post-construction cleaning, professional cleaning and disinfecting service providers. Whenever you call BriTen Janitorial, you will speak to someone in-house that can provide you answers to your questions and service immediately. You will never run around working to get in touch with someone in charge. At BriTen Janitorial, we have someone taking your calls who will get the ball rolling on your professional cleaning and disinfecting project immediately.
We go above & beyond to clean your post-construction area with our BriTen Method.
We understand that you hired a professional cleaning service for a purpose, and at BriTen Janitorial, we go above and beyond to exceed your expectations. BriTen Janitorial utilizes a unique cleaning method that ensures your facility not only looks clean, but is clean, by cleaning every surface.
While BriTen Janitorial embraces the "family owned and operated" business model, there is no project too big for our teams. We work expeditiously and efficiently with our clients to have their post-construction cleaning completed during the time frame they request.
BriTen Janitorial is the premiere choice for post-construction cleaning in the CSRA and beyond. Our honest and reliable customer service paired with our successful track record and reputation has set us apart from corporate competitors. We give clients a relational business approach so that you're confident in how much we care about cleaning your post-construction space. Your confidence in BriTen Janitorial inspires flawless execution.
BEFORE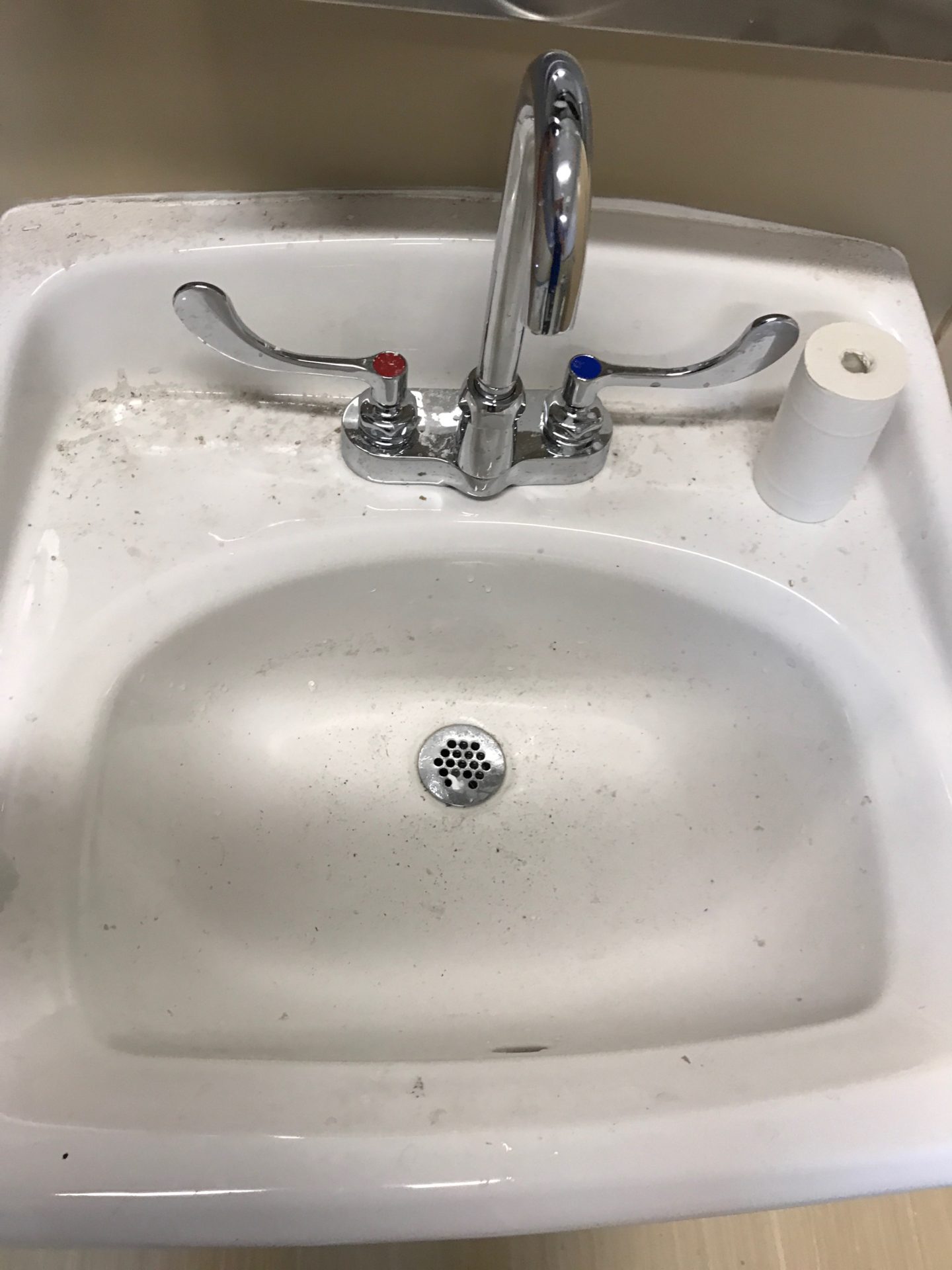 AFTER